Sciatica is a common condition that impacts millions of people every year. At Rolling Hils Medical, this is one of the most common reasons why patients come to see us. The sciatic nerve is one of the biggest nerves in the body. It runs down the back before dividing at the level of the hips and making its way down each of the legs. Sometimes, this nerve can become inflamed. When the sciatic nerve becomes inflamed, this condition is known as sciatica. This can be a difficult condition for people to manage, leading to severe pain in the buttock. There are a few important causes of sciatica buttock pain that everyone should know.
The Common Causes of Sciatica Buttock Pain
If someone is feeling pain in the buttock due to sciatica, there are a few possible causes. Some of the most common causes of sciatica buttock pain include:
A Slipped Disc: Also known as a herniated disc, this condition develops when one of the discs in the back ends up rupturing. When this happens, liquid leaks out of the back and down the spinal cord. Eventually, it makes contact with the sciatic nerve. This leads to irritation of the sciatic nerve, causing shock-like sensations of pain and discomfort to travel throughout the buttock.
Piriformis Syndrome: This condition develops when a small but critical muscle deep in the buttock starts to spasm. When this muscle starts to spasm, it presses on the sciatic nerve, irritating it. This condition can lead to pain throughout the buttock, making it hard for people to sit, stand, or walk without discomfort.
Spinal Stenosis: Spinal Stenosis develops when the spinal canal starts to narrow. The spinal canal is the area through which the spinal cord passes. When this happens, the pressure is applied to the nerves of the spinal cord, including the sciatic nerve. As a result, people start to feel pain due to irritation of the sciatic nerve. This includes sciatica buttock pain.
Fortunately, there are a few treatment options for those who suffer from this condition.
How Do You Treat Sciatica In The Buttock?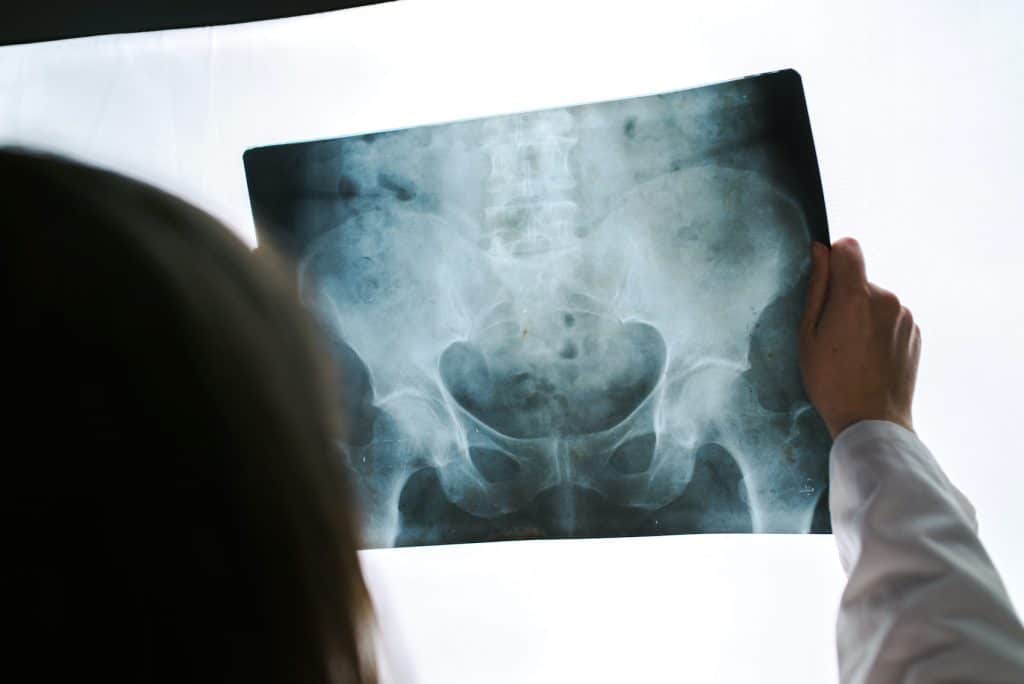 At Rolling Hill Medical, we have a number of treatment options that can help someone who is suffering from sciatica buttock pain. We prefer to start with nonsurgical treatment options first before progressing to surgical treatment options only if necessary. We start with physical therapy to strengthen the muscles and tendons of the injured area. Sometimes, we can even use injections of steroids to quell inflammation along with PRP injections to expedite the healing process. These injections can play a vital role in helping someone recover from sciatica.
If this doesn't work, we do have surgical options available. We prefer to use minimally-invasive surgical procedures that involve much smaller incisions. This means the recovery time following these procedures is much shorter. If necessary, we can perform surgery to fuse the spine, open up the canal, or alleviate pressure on the nerves. Please know that we never take any surgical procedure lightly. We will do everything we can to keep you out of the operating room. We have numerous treatment options at our disposal. Trust our doctors to help you with your sciatica buttock pain.
Contact Rolling Hills Medical Today to Learn More
At Rolling Hills Medical, our doctors are experts on the treatment of sciatica and its symptoms. We are proud to serve the individuals and families of the Torrance, Los Angeles, and Orange County areas. We would be happy to serve you as well. We strive to take a well-rounded treatment approach to any and all conditions. We will tailor our treatment options to meet your individual needs. Please contact us today at (424) 267-2491 to make an appointment. We would be honored to take care of you and your family.