Scoliosis Treatment at Rolling Hills Medical in Torrance, CA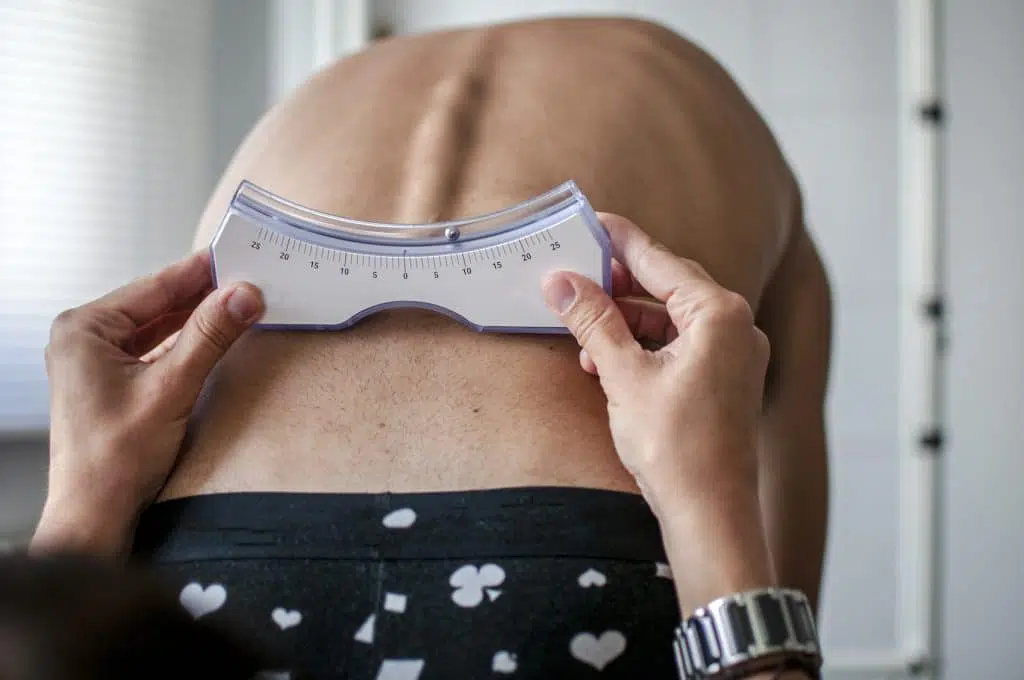 As with most spinal conditions, scoliosis – a disease involving curvature of the spine – can manifest as both a minor annoyance or a major condition. For those in the latter category, the spinal abnormality can cause extreme discomfort, severe pain, limited mobility or complete disability.
The bad news: Left untreated, anyone with scoliosis can progress to the point of severity, impacting your life in major ways. The good news: With proper care and attention to the disease from the point of diagnosis onward, you can avoid this unpleasant outcome and up your chances of a long and healthy life.
If you or a loved one has scoliosis, therefore, it's important to make time for therapy and treatment options today. Read on to learn more.
What Do You Need to Know About Scoliosis Treatment in Torrance, CA?
"Scoliosis is a sideways curvature of the spine that occurs most often during the growth spurt just before puberty," says the Mayo Clinic. The result is that, instead of the head positioned directly above the pelvis, the spine curves back and forth and causes uneven bodily structure, misaligning shoulders, neck, head placement and more.
In most cases, scoliosis looks somewhat like a snake winding up the back sideways. While this lateral curve is more common, scoliosis can also go front to back, with the spine protruding out of either the chest or the back of the afflicted individual.
Causes and Symptoms of Scoliosis
Scoliosis is a poorly understood disease. "While scoliosis can be caused by conditions such as cerebral palsy and muscular dystrophy," says the Mayo Clinic, "the cause of most scoliosis is unknown." The symptoms include:
Uneven shoulders
Uneven hips
Uneven waist
Protruding shoulder blades
Pain or discomfort
How Common Is Scoliosis?
Scoliosis is a relatively common disease, affecting between 2 and 3 percent of the population, says the American Association of Neurological Surgeons (AANS). While it can onset as early as toddlerhood, it is most commonly first diagnosed at 10-15 years of age. There are many different Spine and back conditions that we treat at Rolling Hills Medical. Scoliosis Treatment is provided here along many different others.
"Females are eight times more likely to progress to a curve magnitude that requires treatment," the association continues. "Every year, scoliosis patients make more than 600,000 visits to private physician offices, an estimated 30,000 children are fitted with a brace and 38,000 patients undergo spinal fusion surgery."
Types of Scoliosis Treatment in LA and Orange County
Scoliosis is most often diagnosed in childhood. As a congenital disorder, it is typically recognized very early, which is lucky in terms of treatment. That's not to say that all individuals receive scoliosis treatment in childhood, however. Some do not, while others do but still need it in adulthood. No matter what your scoliosis story is, it's important to continue care throughout life to prevent symptoms from getting worse.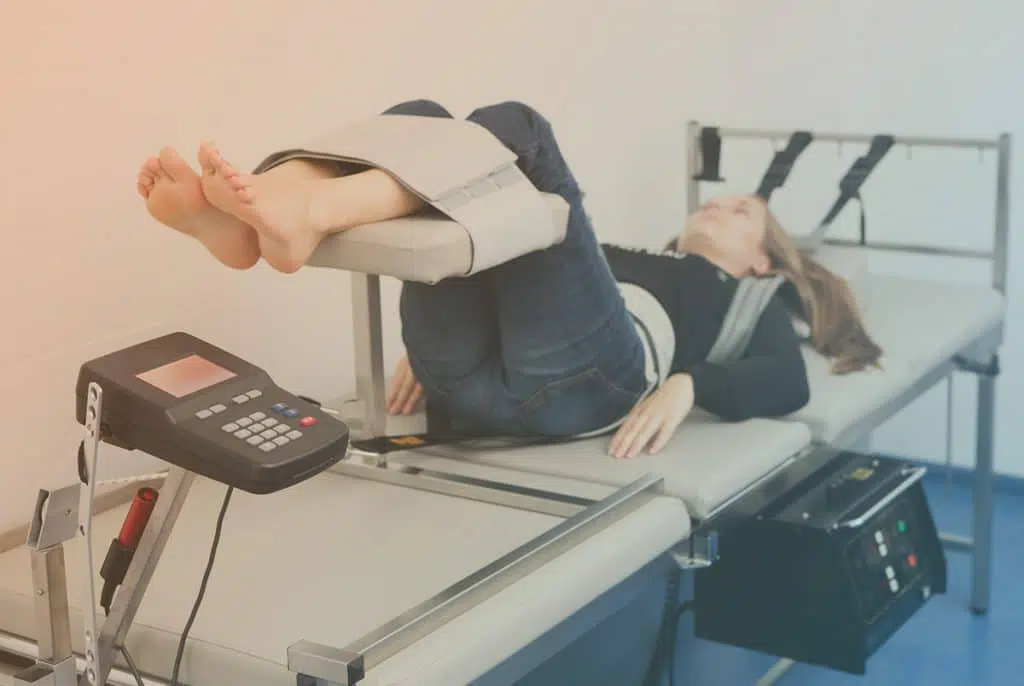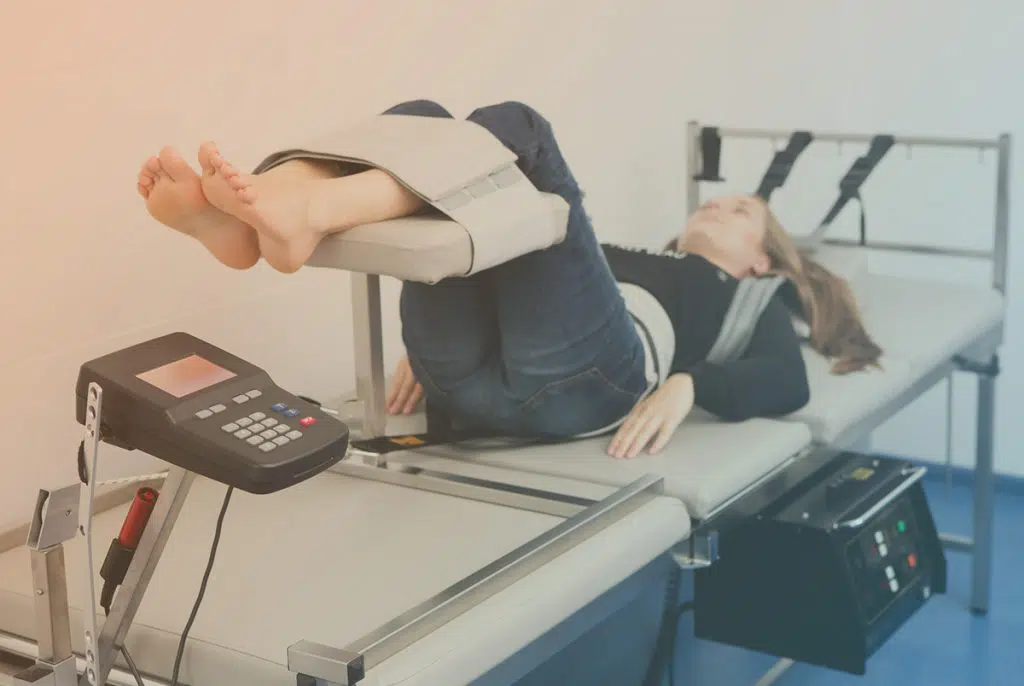 Scoliosis treatment, fortunately, is very common – as indicated by AANS. That means doctors have a deep familiarity with these treatments, making them both available and safe. When a physician prescribes a course of scoliosis treatment, they will first start at the least invasive forms of care, then progress to more invasive ones. These include:
Non-surgical treatments: A range of adjustments can help you align your spine and body better, heal from injury, experience less pain and live a more normal life.
Exercise: While exercising won't help reverse spinal curvature, they do help prevent progression or worsening of the disease. There are a number of exercises you can do at home, with which a scoliosis professional can help you.
Bracing: Wearing a brace can give the spine the support it needs to halt or slow progression.
Spinal Fusion Surgery: While it is a last resort, spinal surgery is a very good option to have.
What Does Scoliosis Surgery Involve, and Do You Need It?
While scoliosis surgery may sound dire, it's a relatively common procedure that has good outcomes. Spinal fusion surgery, as it is called, involves attaching vertebrae to one another to straighten them out. Surgeons do this through the use of rods, screws and bone grafts. Spine Fusion Surgery is one of our Minimally Invasive Spine Surgery Procedures.
What Happens After Surgery?
Spinal surgery is considered a major surgery and requires general anesthesia. The post-surgery recovery time is around 6 weeks, during which the patient must move little or not at all. After that, the patient can begin rehabilitating through movement, exercise and physical therapy.
Come See a Scoliosis Doctor in Torrance Today
If you're ready to move better, leave pain behind and give your back the help it needs, it's time to get in touch with a scoliosis doctor today. The experienced team at Rolling Hills Medical is a combination of top physicians from the area, serving Torrance, CA as well as patients from Los Angeles to Orange County.
In addition to scoliosis treatment and orthopedic surgery, we also assist our patients with sports injury and medicine, pain management, personal training and more. New patients get a free consultation, so there's no reason not to book an appointment with a scoliosis doctor now. Just pick up the phone and call today!You can reach us at 424-250-8699.