Physical Therapy & Rehabilitation in Torrance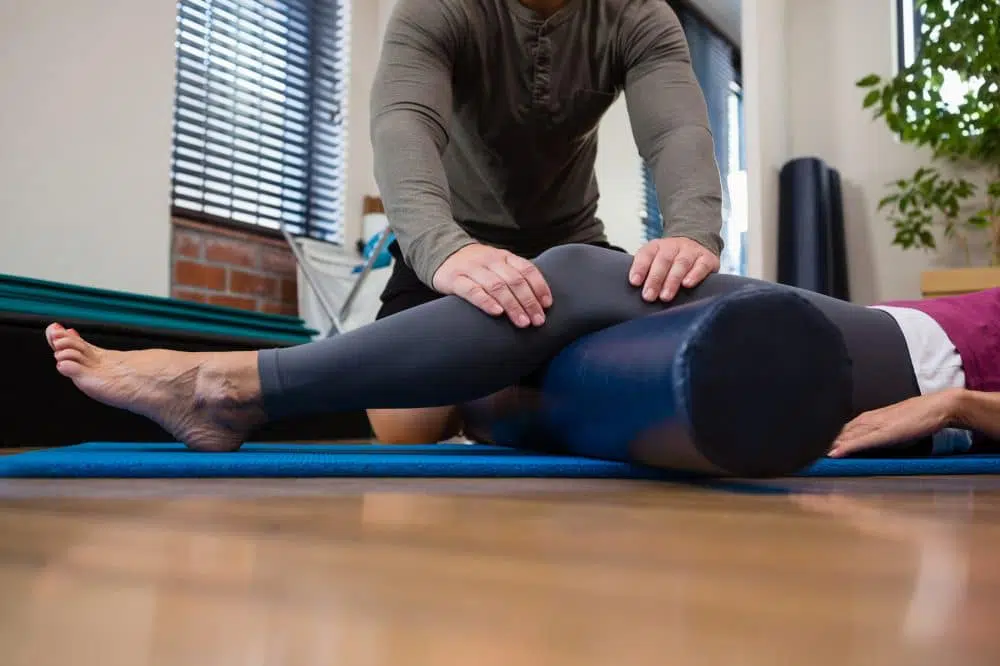 It is important for everyone to find a healthcare provider who takes a well-rounded approach to the treatment of his or her patients. At Rolling Hills Medical, we are proud to provide physical therapy and rehabilitation services to the individuals and families of Torrance. Spreading from Los Angeles to Orange County, we have worked hard to provide a wide variety of healthcare services to everyone who comes through our doors.
An Introduction to Physical Therapy and Rehabilitation
Often, when someone suffers an injury playing sports, in a car accident, or even walking down the stairs, they are told that they will need to take a bunch of prescription medications or undergo a dangerous surgical procedure. We seek to take a different approach. That is where physical therapy and rehabilitation come into play.
The goal of physical therapy and rehabilitation is to help someone strengthen a part of the body that has been injured as well as the structures around it. When someone suffers an injury, this often results from a lack of support from the muscles, ligaments, and tendons that provide structure to that body part. Physical therapy will employ corrective exercises that can strengthen these supporting structures, alleviating pain and discomfort. With stronger muscles, ligaments, and tendons, the chances of sustaining an injury in the future will drop.
Types of Treatments Involved in Physical Therapy
When someone comes to see us for physical therapy in Torrance, we will employ several treatment techniques. We seek to create a well-rounded treatment plan that will address all facets of someone's injury. Some of the treatments that we may employ include:
Exercises: This is the backbone of every physical therapy program. Using exercises, we will strengthen the muscles, ligaments, and tendons in an effort to alleviate physical pain and discomfort. We can also use these exercises to reduce the chances of someone suffering an injury in the future.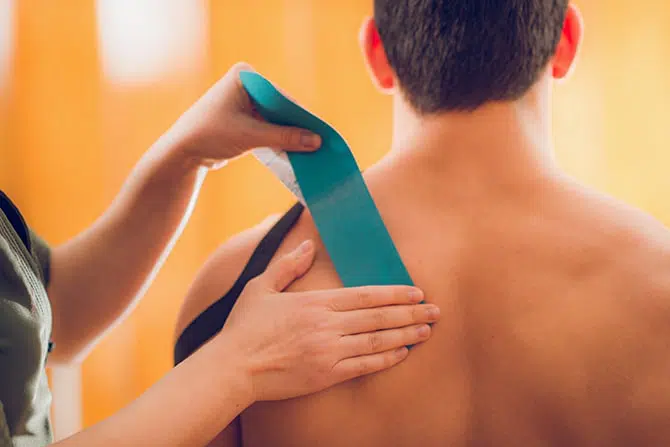 Kinesio Taping: These are long strips of athletic tape that are used to hold certain tissues in specific positions. K-tape can be used to reduce pressure or compression on certain body parts, helping to improve comfort during athletic activities.
Manual Therapy: Manual therapy is performed with the help of a trained Torrance physical therapist. This might include stretches, range of motion exercises, and other bodyweight exercises that are designed to strengthen muscles and improve flexibility.
Ultrasound: While most people associate ultrasound with pregnancy, the sound waves can also be used to stimulate the healing properties of certain cells and tissues. We use this as a part of our physical therapy programs.
Ice: Ice is a must with any physical therapy program. Ice is used to quell inflammation, reducing damage to cells, tissues, and body parts. We incorporate ice following acute injuries as well as following certain exercises.
Traction: Traction is an important part of physical therapy because it reduces pressure and relieves compression throughout multiple joints, including in the spine. We will use traction to treat pinched nerves and increase the amount of space between joints.
Post-Surgical: One of the most common uses of physical therapy is following a surgical procedure. After surgery, it is important to strengthen the repaired body part to prevent future injuries. That is where our physical therapy programs play an important role.
Contacting Rolling Hills Medical for Physical Therapy in Torrance
Anyone who is looking for a Torrance physical therapist should reach out to us today to learn more. We can help you avoid surgery with free new patient consultations with some of the top physicians in the local area. We would be honored to leverage these treatments to help you as well. If you would like to make an appointment with one of our providers, please call us today at 424-250-8699.