Hand, Wrist, and Elbow Treatment at Rolling Hills Medical in Torrance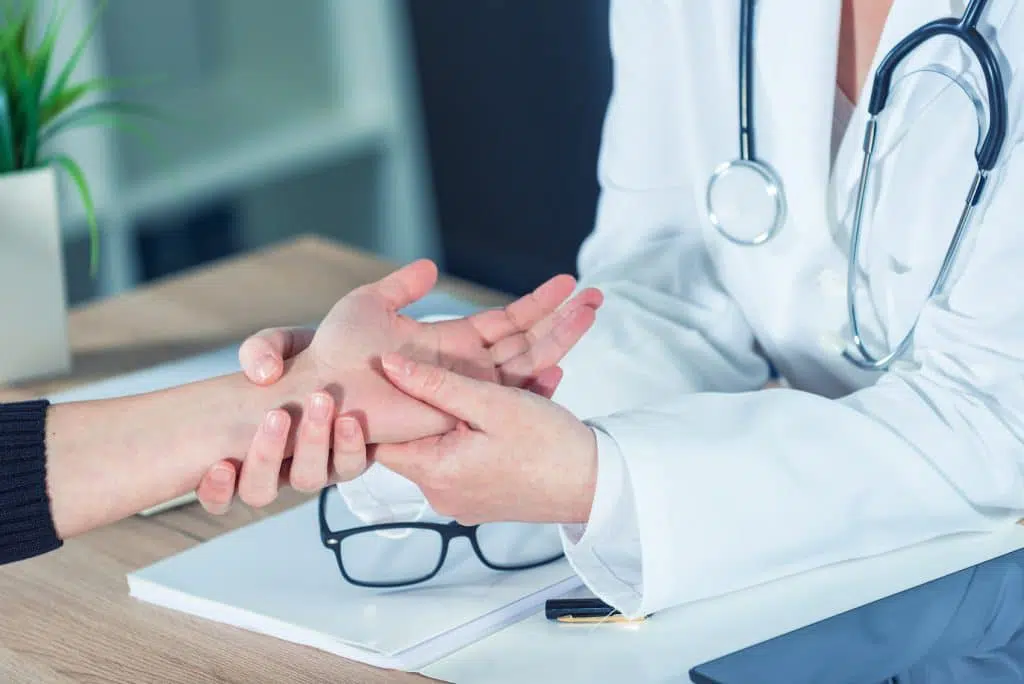 Cubital Tunnel Syndrome
Dupuytren's Contracture
Elbow Arthritis (Osteoarthritis)
Elbow Contracture
Elbow Disorders (Injury, Pain, Strain, Sprain)
Elbow Fracture
Elbow Impingement
Elbow Instability
Elbow Ligament Tear
Elbow Pathology
Elbow Stiffness
Epicondylitis (Tennis Elbow, Golfer's Elbow)
Extensor Tendon Tear
Flexor Tendon Tear
Gout
Hand Disorders (Injury, Pain, Strain, Sprain)
Hand Tendon Tear
Nerve Injury
UCL (Ulnar Collateral Ligament) Injury
Wrist Arthritis (Osteoarthritis)
Wrist Disorders (Injury, Pain, Strain, Sprain)
The hands, wrists, and elbows are prone to overuse injury and sprains. They're crucial to many daily activities and repetitive stress often leads to inflammation and pain. Our orthopedic specialists in Torrance have helped many patients find relief from pain the the elbows, wrists, and hands. Our integrated team of chiropractors, physical therapists, surgeons, and more provide comprehensive treatment plans for pain management and rehabilitation.
Common Hand, Wrist, and Elbow Conditions
The pain management specialists at Rolling Hills Medical have helped patients recover from a variety of hand, wrist, and elbow conditions. If you've been experiencing discomfort or pain, our specialists offer expert diagnosis and specialized treatment for the following conditions and more.
Hand Conditions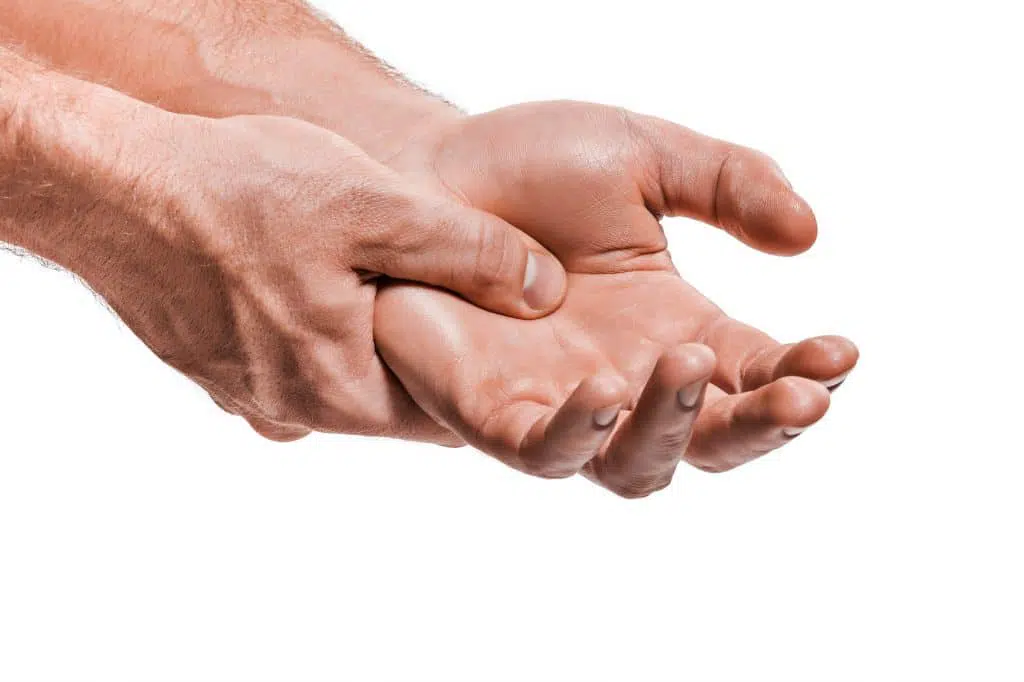 The hand alone contains 27 different bones, with additional tendons, nerves, and ligaments. Hand pain can be caused by inflammation, nerve damage, sprains, repetitive injury, fracture, or other conditions. Common reasons for hand pain include:
Carpal tunnel syndrome
Hand Disorders (Injury, Pain, Strain, Sprain)
Hand Tendon Tear
Nerve Injury
Flexor and Extensor Tendon Tear
Sprains and Strains
Wrist Conditions
Wrist pain is most commonly caused by injury, sprains, repetitive stress, or underlying conditions. Our wrist specialists treat common conditions like:
Wrist Arthritis (Osteoarthritis)
Wrist Disorders (Injury, Pain, Strain, Sprain)
Wrist Fracture
Elbow Conditions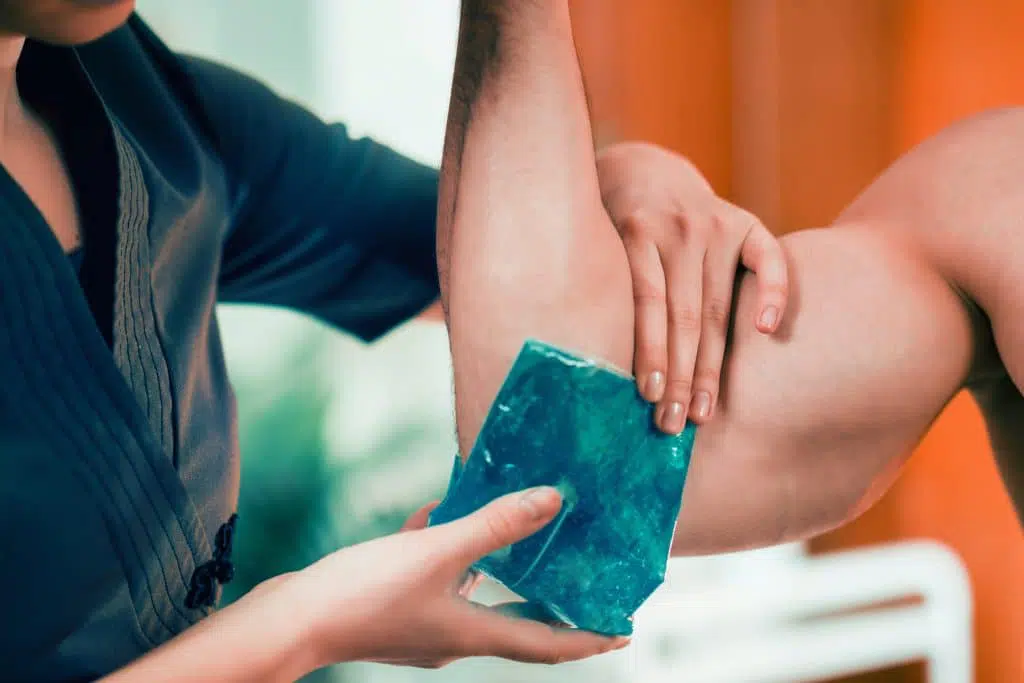 Most elbow pain is caused by overuse, caused by a repetitive motion from sports, hobbies, or jobs. Pain may stem from damage to the muscles, ligaments, tendons, bones, and bursae. Common elbow conditions include:
Elbow Arthritis (Osteoarthritis)
Epicondylitis (Tennis Elbow, Golfer's Elbow)
Elbow Disorders (Injury, Pain, Strain, Sprain)
Elbow Fracture
Elbow Impingement
Elbow Instability
Cubital Tunnel Syndrome
Elbow Dislocation
Elbow Ligament Tear
Elbow Stiffness
Elbow UCL (Ulnar Collateral Ligament) Injury
Common Treatment and Surgeries for the Hands, Wrists, and Elbows
Hand, wrist, and elbow pain can be caused by a variety of things affecting the joints, bones, tendons, an surrounding nerves. After a proper diagnosis, our specialists determine each patient's course of treatment. While non-invasive treatment is often recommended first, surgical procedures may be required, depending on the severity of the condition, injury, and pain. Common surgery and treatment options include:
Hand Surgeries and Treatment
It's important to seek prompt treatment of the hand as worsening conditions can affect everyday movement. We use our hands everyday making them especially prone to injury and wear and tear. Our orthopedic specialists treat many patients suffering from hand conditions, including:
Cubital syndrome
Strains and Sprains
Sports injuries: dislocations, fractures, tendon inflamation & tears
Wrist Surgeries and Treatment
Carpal Tunnel Surgery - a cut is made to ligament surrounding the carpal tunnel to relieve median nerve pressure
Wrist Surgery - Rolling Hills Medical offers several types of wrist surgeries, including wrist fusion, wrist joint replacement, wrist fracture surgery, wrist ligament repair, and proximal row carpectomy
Elbow Surgeries and Treatment
Elbow Arthroscopy - surgery can help with various elbow conditions to reduce inflammation, repair cartilage or tendon damage, or help diagnose pain
Elbow Fracture Surgery - simple fractures often heal with the use of a brace or splint, but severe fractures may cause displacement or puncturing that require elbow surgery
Total Elbow Replacement - total replacement is often required for osteoarthritis or rheumatoid arthritis that has severely damaged the elbow joint
Contact our Orthopedic Specialists for Hand, Elbow, and Wrist Pain Treatment
If you've been experiencing wrist, elbow, or hand pain, contact our orthopedic specialists today. Rolling Hills Medical in Torrance offers advanced diagnostic and treatment techniques. Our team of specialists works with each patient to determine the best course of treatment and rehabilitation. Contact our orthopedic specialists today to discuss pain management options. Call us at 424-250-8699.