Sciatica Treatment at Rolling Hills Medical in Torrance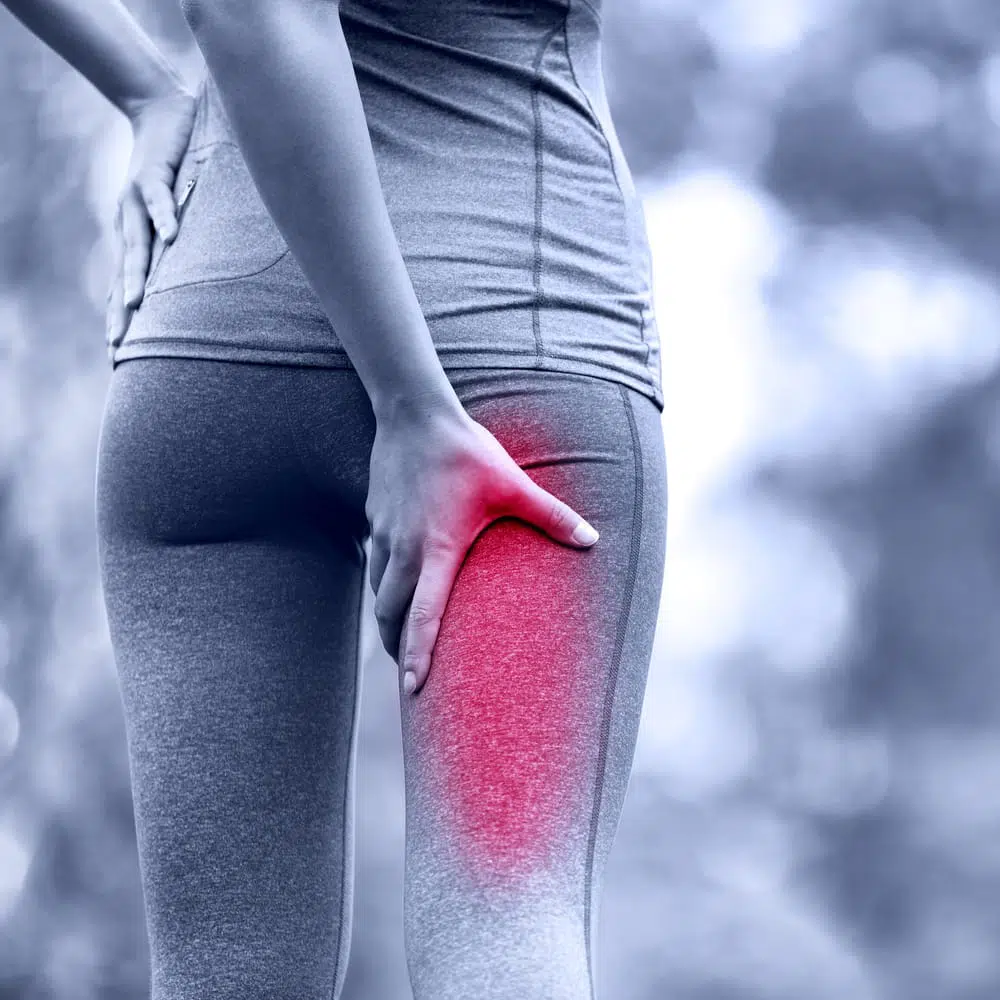 The orthopedic specialists at Rolling Hills Medical have helped thousands of patients find relief from sciatic nerve pain. While most cases of sciatica, also known as lumbar radiculopathy, resolve using non-surgical treatment, severe cases may require surgery. Our integrated team of spine specialists includes experts in pain management, orthopedic surgery, and more. Together, we've helped many patients minimize sciatica pain and return to everyday activities with our Sciatica treatment options in Torrance.
What is Sciatica?
Sciatica is the broad term describing an assortment of pain symptoms caused by sciatic nerve compression. The sciatic nerve is the largest in the body, extending from the lumbar spine, through the hip, and down through each leg. It consists of multiple nerve bundles that control sensation and function in the legs and feet. Sciatica occurs from sciatic nerve compression or damage that results in dysfunction.
Causes of Sciatica
The underlying causes of compression or damage can range. While sciatica is most often causes by a degenerative spine condition, even poor posture and occupation cause prolonged pressure in the buttocks and lower back that can cause nerve compression. Common causes of sciatic nerve compression include:
Herniated Discs - a crack in a spinal disc that causes the inner soft material to leak through
Bulging Discs - flattened discs that protrude out, often caused by wear and tear
Bone spurs - bony projections caused by joint damage
Spinal stenosis - narrowing of the spinal canal
Spondylolisthesis - when a vertebra slips forward over a lower vertebra
Fractures or Trauma - injury can cause excess pressure or nerve damage
Sciatica Symptoms
Sciatic nerve dysfunction can cause a variety of symptoms, ranging from minor burning to extreme pain. Usually, sciatica affects only one leg, though cases of bilateral sciatica result in symptoms in both legs. Common symptoms of sciatica include:
Numbness and tingling in the legs
Burning sensations
Lower Back Pain
Radiating pain from the buttock down to the foot
Weakness in the legs, knees, or feet
Extreme cases may cause loss of mobility
Sciatica Treatment in Torrance
Rolling Hills Medical has a team of spine specialists who work with each patient to determine the best course of you Sciatica treatment. Because symptoms vary from patient to patient, we develop individualized treatment plans that explore various noninvasive or surgical options.
Non-Surgical Sciatica Treatment
Most patients with sciatica are able to manage symptoms through various non-invasive and non-surgical treatment methods. Most patients experience relief using a combination of treatment methods that help with both pain management and spinal realignment. Rolling Hills Medical offers several conservative treatments including:
Pain Management - We use a combined treatment plan to help combat your ongoing pain associated with Sciatica
Chiropractic Care - gentle spinal manipulations help to relieve symptoms associated with herniated discs and reduce compression caused by spinal misalignments
Physical Therapy - stretching helps to improve mobility and aids in post-injury rehabilitation
Strengthening Exercises - after prolonged weakness in the lower back and legs, strengthening exercises are often needed to restore muscle function
Spinal Decompression - non-surgical spinal decompression gently stretches the spine to reduce pressure on nearby nerves
Epidural Steroid Injections - the injected corticosteroid acts as an inflammatory agent to reduce swelling and flush out proteins that may be causing nerve irritation and pain
Spinal Cord Stimulators - implants in the spine deliver electric current to the spinal cord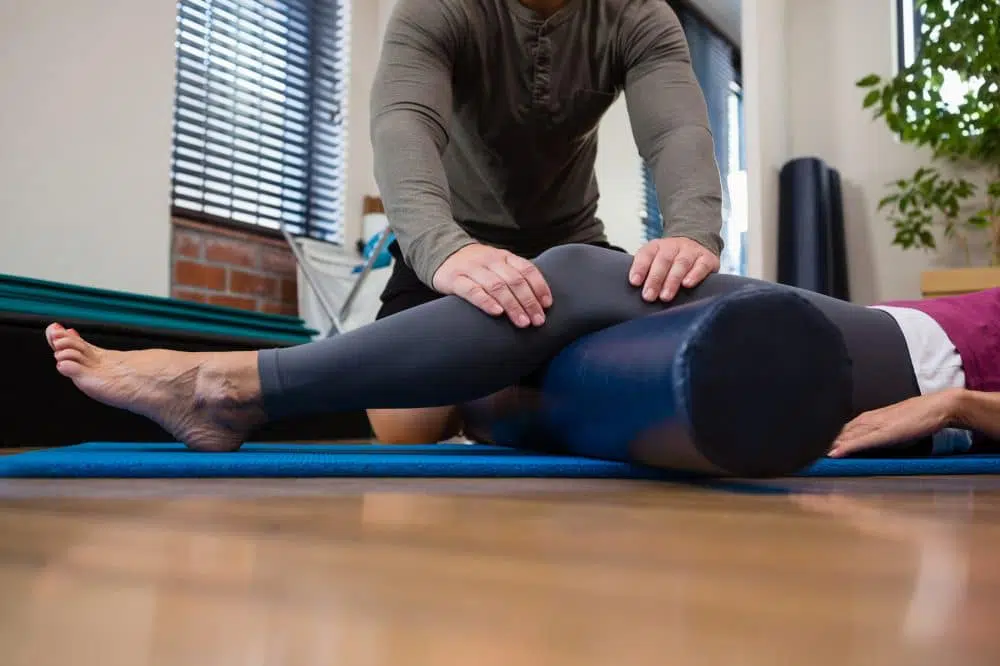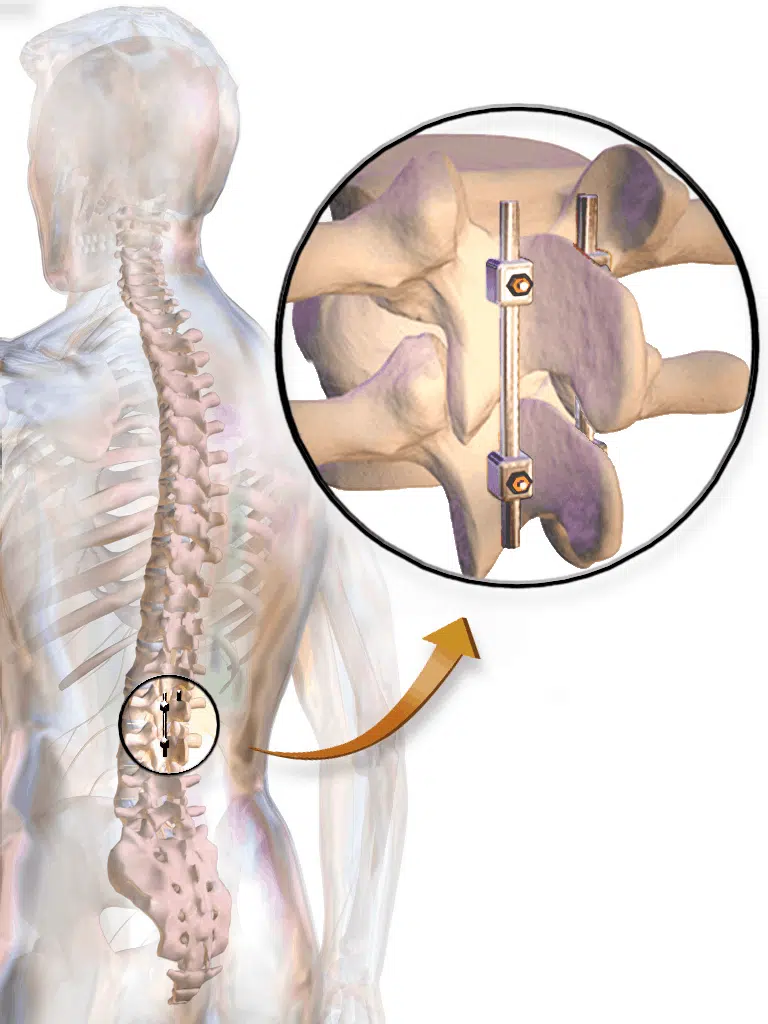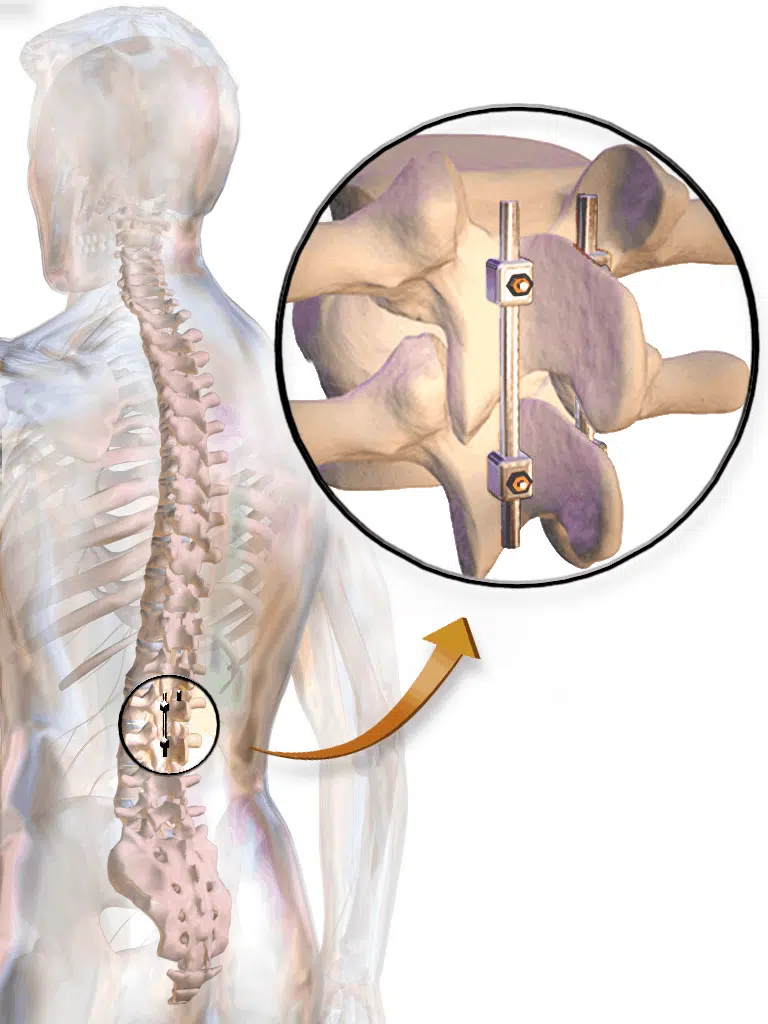 Minimally Invasive Procedures & Surgical Treatment for Sciatica
After conservative methods of Sciatica Treatment are exhausted, more severe cases of sciatica may require intervention with our team of orthopedic surgeons. Our spine surgeons offer several cutting-edge, minimally invasive spine surgery techniques. Minimally invasive procedures reduce patient recovery time and help patients return to their normal activities as quickly as possible. Rolling Hills Offers common spine surgeries for sciatica, including:
Lumbar Microdecompression Surgery - also known as microdiscectomy, this involves removal of part of a herniated disc that is compression the sciatic nerve
Microlaminectomy or Microlaminotomy - both surgeries involve the lamina, the bony plate that protects the spinal cord and canal. A micro laminectomy is the complete removal of the lamina, while a micro laminotomy is a partial removal.
Cervical and lumbar fusion surgery - fusing two or more vertebra using a patient's bone graft and metal rods and screws. This is generally considered a last resort option for severe cases of sciatica.
Contact our Sciatica Specialists in Torrance
If you're experiencing early signs of sciatica, including lower back pain, tingling in the legs, or radiating pain from the buttock down, contact Rolling Hills Medical today. Our team of multidisciplinary specialists includes experts in chiropractic care, physical therapy, orthopedic surgery, pain management and more. Contact Rolling Hills Medical in Torrance today for more information on sciatica diagnosis and treatment. Call us today at (424) 360-0155 for evaluation and treatment.