At Rolling Hills Medical, we take great pride in the treatment services that we provide to our patients. This includes hernia repair. As a Torrance hernia doctor, we provide comprehensive treatment options for all hernias. While this includes Torrance hernia surgery, we only recommend surgery as a last resort. We prefer to use conservative treatment options first and only go to surgery if we must. There are a few types of hernia in women that we see on a regular basis. Learn more about what a hernia is and the various types of hernias that we treat!
What is a Hernia, & How Are They Caused?
First, it is important to discuss what a hernia is. The body has a complex system of muscles that have been designed to enclose organs in the chest, abdomen, hips, and pelvis. Sometimes, these muscular walls are stretched too thin. Then, an organ might puncture through this muscular wall, leading to a hernia. Therefore, a hernia takes place when an organ protrudes through a muscular wall that usually contains it.
The hernia sac is the part of the hernia that protrudes through the wall. The hernia sac usually contains organs and tissues that are supposed to be behind the wall. Surgery is a common cause of hernias, as the muscular wall might not heal completely before resuming physical activity, leading to tears and the development of hernias. Those who have diabetes, are overweight, or smoke regularly are also at risk of stretching the muscles in the abdomen too thin, leading to a potential hernia.
What Are the Most Common Hernias Found in Women?
There are a few common types of hernias that we see in women. These include: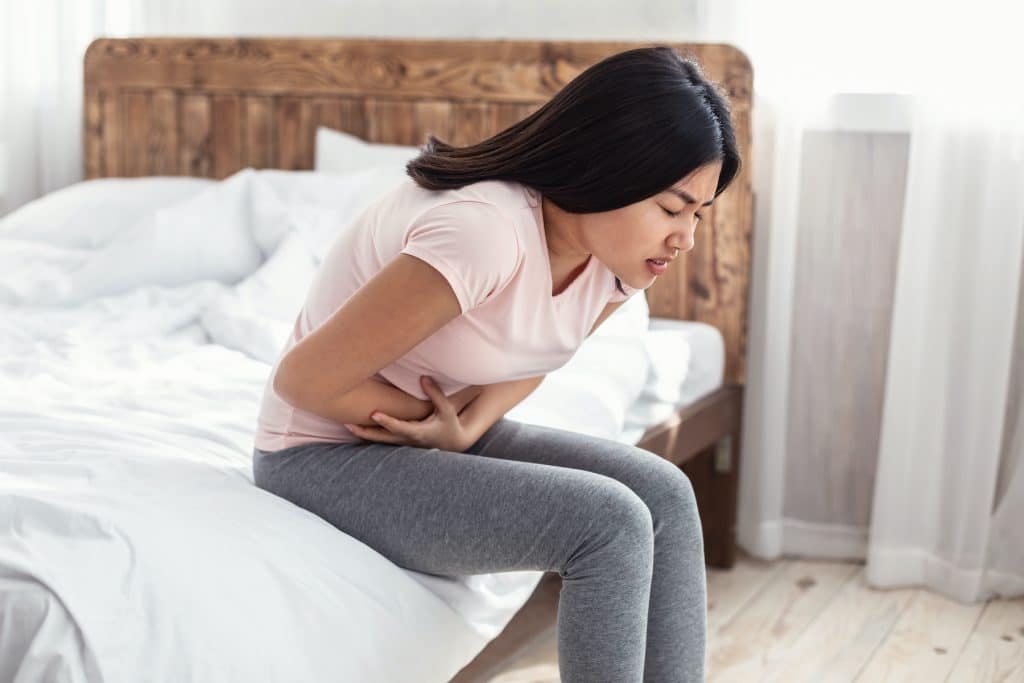 Inguinal Hernia: This is the most common type of hernia found in women. An inguinal hernia takes place in the groin. This type of hernia develops when organs in the abdomen protrude into a part of this area called the inguinal canal. Women might notice a lump in their groin, signaling that a hernia is present.
Incisional Hernia: Another common type of hernia that we see is called an incisional hernia. This hernia takes place following a surgical procedure. Some surgical procedures involve incisions in the muscular tissue. It is important to give these tissues time to heal. If the tissues do not heal completely, this could cause them to tear later, leading to a hernia.
Umbilical Hernia: An umbilical hernia takes place at the location of the belly button. While these hernias are far more common in babies, they can be seen in adults as well. Anyone who notices a lump protruding from the belly button might have an umbilical hernia.
Femoral Hernia: Finally, a femoral hernia takes place when abdominal organs protrude through a weakened section of the lower abdominal wall. Usually, this takes place near the thigh at the level of the pelvis. If you notice a small bulge in this region, then you might have a femoral hernia. See if you can push it back in, as this may provide you with more time before you must treat it.
These are a few of the most common types of hernias that we see in women. If you are looking for a Torrance hernia doctor, we are here to help you!
Make an Appointment with a Torrance Hernia Doctor!
At Rolling Hills Medical, we are here to provide you with the comprehensive hernia treatment that you deserve. While we offer Torrance hernia surgery, we only recommend this as a last resort. We will work with you to make sure that your hernia is addressed appropriately. To make an appointment with our team, please call us today at (424) 267-2491! We look forward to meeting you!