There are many reasons people may find themselves searching for a "lower back surgeon near me". Injuries, disease, and conditions that impact the back occasionally need back surgery in order to heal the injury and improve your condition. Like any surgery, knowing how to prepare and what to expect can make all the difference in both the success of the surgery and the recovery time. For a fast, successful surgery, people regularly turn to Rolling Hills Medical for the best lower back surgeon Torrance has.
Prepare For Lower Back Surgery In Torrance
Leading up to your back surgery it is important to properly prepare. Being in the best possible condition prior to surgery can help to reduce the risk for complications, and help speed up recovery time. Prior to your surgery, it is important to:
Attend A Pre-Op Checkup - In the days leading up to your surgery, your surgeon will schedule a pre-op checkup. During this time, the doctor will take your vitals and go over any last-minute pre-op instructions. It is very important to follow these instructions which may include fasting or limitations on the types of food you can eat.
Eliminate Smoking - Smoking is a habit that can seriously complicate any surgery. Not only can smoking elevate your heart rate, but it can cause your blood to thin increasing the chances of unstemmed bleeding. It is very important to eliminate smoking in the days prior to your surgery.
Go Over Medications - If you are on any regular medications please go over these with your doctor. Sometimes medications can contradict one another, making a potentially dangerous situation. Your doctor may ask you to suspend the use of some medications prior to surgery.
During Surgery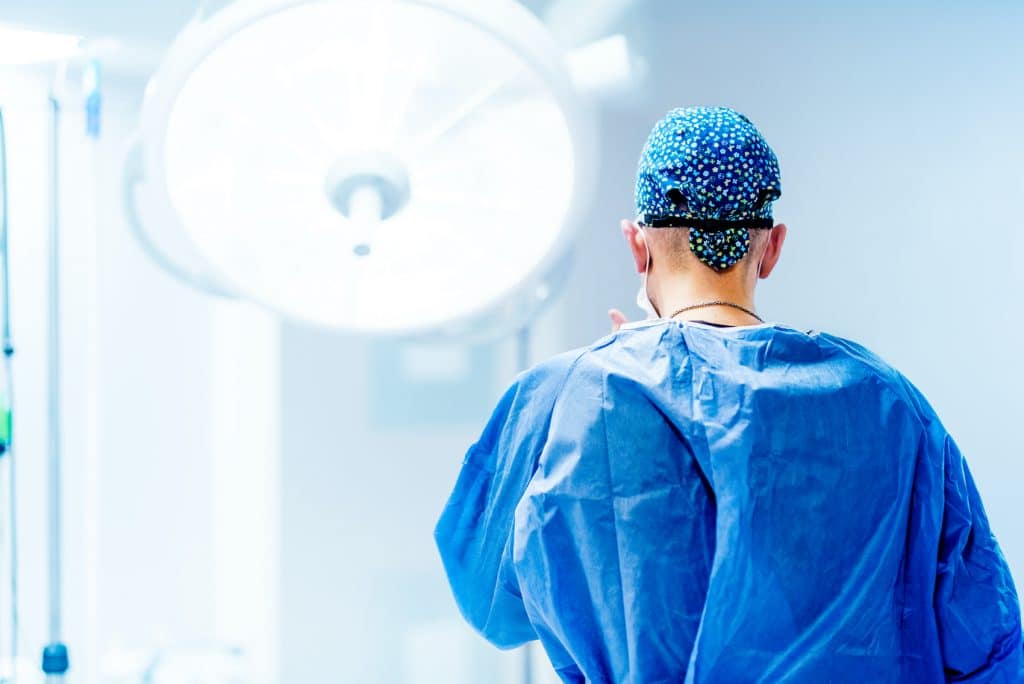 On the day of your surgery, it may feel confusing and stressful. The more you know about the procedure and what is happening, the more at ease your mind will be. Be sure to get to your surgery a little early in order to complete any last-minute forms necessary for the office. Your medical team will help prepare you for surgery, often requiring you to change into a hospital gown, secure your hair, and attach any necessary monitoring devices to track your blood oxygen level and heart rate during surgery.
Prior to the surgery, your surgeon will come in to meet with you. The lower back surgeon Torrance residents turn to at Rolling Hills Medical will go over any last-minute questions and explain the procedure one more time. Then, anesthesia will be administered and the procedure conducted. Surgeries can last anywhere from just a few minutes to several hours for complicated cases.
Rehabilitation
After waking up from your surgery chances are you may feel a bit sore and disoriented. This is very normal following a detailed surgery such as a lower back surgery. Be sure to have a trusted loved one with you to help listen to after care instructions. Often, rehabilitation will involve a mixture of limited activity and medication. Antibiotics, pain medication, and noninflammatory medicine is necessary to help the incision site heal. As your trusted lower back surgeon near me, the team at Rolling Hills Medical will go over the necessary medications and physical restrictions with you following surgery.
Find a Lower Back Surgeon Near Me
If you are suffering from lower back pain, it may be time to seek surgical solutions. If you are searching for a lower back surgeon near me, turn to the professionals at Rolling Hills Medical. Serving the residents of Torrance, Orange County, Los Angeles, and beyond, the team at Rolling Hills Medical is caring and dedicated to ultimate patient care. To learn more about our services, or to schedule an appointment, call us today at 424-250-8699