The back is one of the most commonly injured body parts. It can be harmed through both acute injuries and chronic conditions. While acute injuries often take the form of herniated discs and spinal contusions, chronic conditions often have a much more insidious onset. This is the case with a condition known as scoliosis. If someone has scoliosis, there are ways to prevent this condition from progressing.
An Introduction to Scoliosis
Scoliosis is the term used to describe an abnormal curvature of the spine. The spine should be curved to some extent from front to back. If the spine is curved excessively either to the front or to the back, this is called either kyphosis or lordosis. On the other hand, if the spine curves abnormally from side to side, this is called scoliosis. If someone has scoliosis, the spine curves either to the left or right excessively. This has the potential to cause not only back pain but also damage to other organs due to compression. Fortunately, with the right prevention strategy, these consequences and complications can be prevented. There are a few different types of scoliosis that people should know.
The Types of Scoliosis
While scoliosis can arise from a number of different causes, the most common cause of scoliosis is idiopathic, meaning there is no known cause. There is an association between scoliosis and other chronic medical conditions such as cerebral palsy; however, scoliosis tends to be classified based on its severity. The various types include:
Mild Scoliosis: Scoliosis is considered mild if it causes few to no symptoms and is barely visible on exam
Moderate Scoliosis: As the symptoms start to worsen and the curvature gets more noticeable, scoliosis will move from the mild to the moderate category
Severe Scoliosis: Severe scoliosis is causing severe quality of life issues and possible organ dysfunction
How to Prevent Scoliosis from Progressing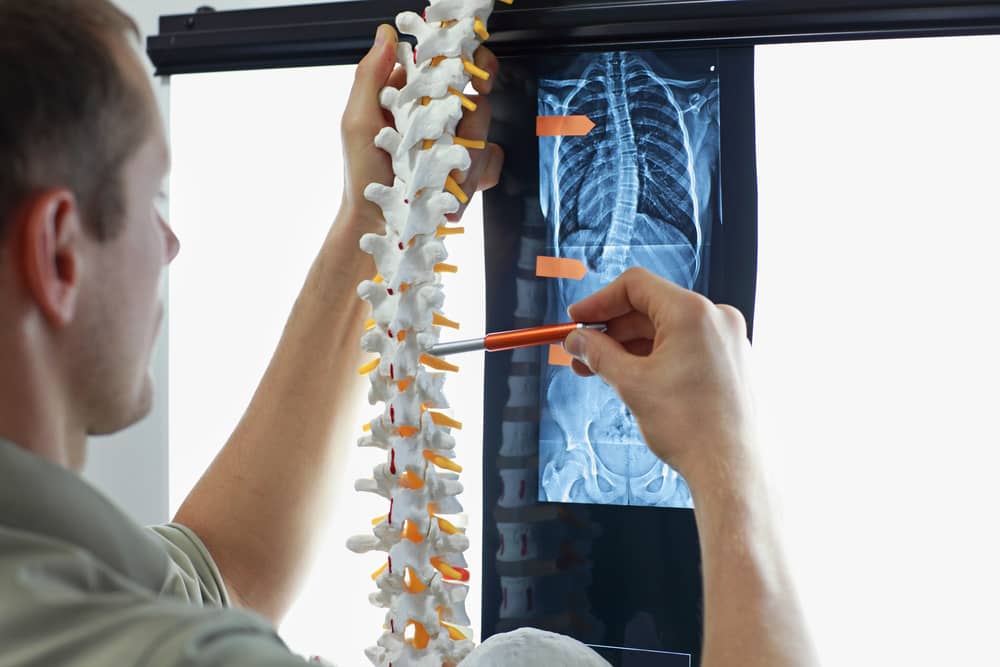 If someone has scoliosis, this condition can get worse over time. Therefore, it is important to come up with a plan to prevent this condition from worsening. One of the most important steps people must take is to exercise regularly. Exercise is the recommended treatment for people with mild and moderate scoliosis. People can be proactive and perform exercises that are designed to keep the back and spine stable. It is also helpful to work with trained and experienced professionals who can make sure that everyone is getting the most out of each exercise. These exercises can slow the curvature of the spine while also decreasing the pain and discomfort that is associated with this condition.
In addition to regular exercise, yoga and pilates can also be helpful. These routines are used to increase the flexibility of the muscles, ligaments, and tendons of the spine. When flexibility improves, the back is able to stand up to the wear and tear of routine use without having the vertebrae shift further out of position.
If someone progresses to moderate scoliosis, the treatment and prevention options tend to get more involved. There will be more frequent doctor's appointments so that trained professionals can keep a closer eye on the condition. The doctor might also recommend bracing to help keep the spine as straight as possible.
Finally, if the condition continues to worsen, there are other treatment options available. At Rolling Hills Medical, we are here to help both manage and treat scoliosis. We are here to help our patients.
Contact Rolling Hills Medical Today to Learn More
At Rolling Hills Medical, our doctors are experts when it comes to treatment options for SI joint pain in Torrance, Los Angeles, and Orange County. Please contact us today at (424) 267-2491 to make an appointment!