If you've been struggling with pain for some time, you're probably more than ready to pay a visit to our walk-in pain management clinic in Torrance at Rolling Hills Medical.
But before you do, we recommend that you acquaint yourself with some basic information that could make a big difference in your visit. Here's a list of questions and answers that can help you better prepare for your pain clinic appointment.
What is pain management?
Pain management is the medical discipline that devotes itself to controlling various kinds of pain. It typically refers to the treatment of recurring or constant pain related to chronic health conditions and/or irreparable physical damage.
What is chronic pain?
Chronic pain is defined as any pain that continues for more than 3 months. Examples of chronic pain conditions include arthritis, fibromyalgia, sciatica, plantar fasciitis, carpal tunnel syndrome, TMJ, cervical radiculopathy, herniated disc pain, and facet joint syndrome.
What is acute pain?
Acute pain is pain directly associated with an acute condition such as a bacterial infection, virus, open wound, strain, sprain or internal injury. While this form of pain can be quite intense and disabling, it tends to recede as the tissue damage heals or the disease runs its course.
What types of pain do you treat?
Our pain clinic treats both acute and chronic pain. Our patients typically ask us to address symptoms such as lower back pain, knee pain, shoulder pain, hip pain, neck pain and other joint pain. Beyond those simple, localized discomforts, we can also treat more complex pain-related problems such osteoarthritis, sciatica, degenerative disc disease, scoliosis and musculoskeletal imbalances.
Are you a walk-in pain clinic?
While we're happy to serve as your walk-in pain clinic in Torrance, be aware that we may have some same-day appointments on the day you plan to visit us. Make a point of calling us before you come in, so we can tell you what to expect when you get here.
What pain management techniques do you specialize in?
We can provide a number of pain management techniques to serve your specific health issues, needs, and goals. Our pain management specialties include: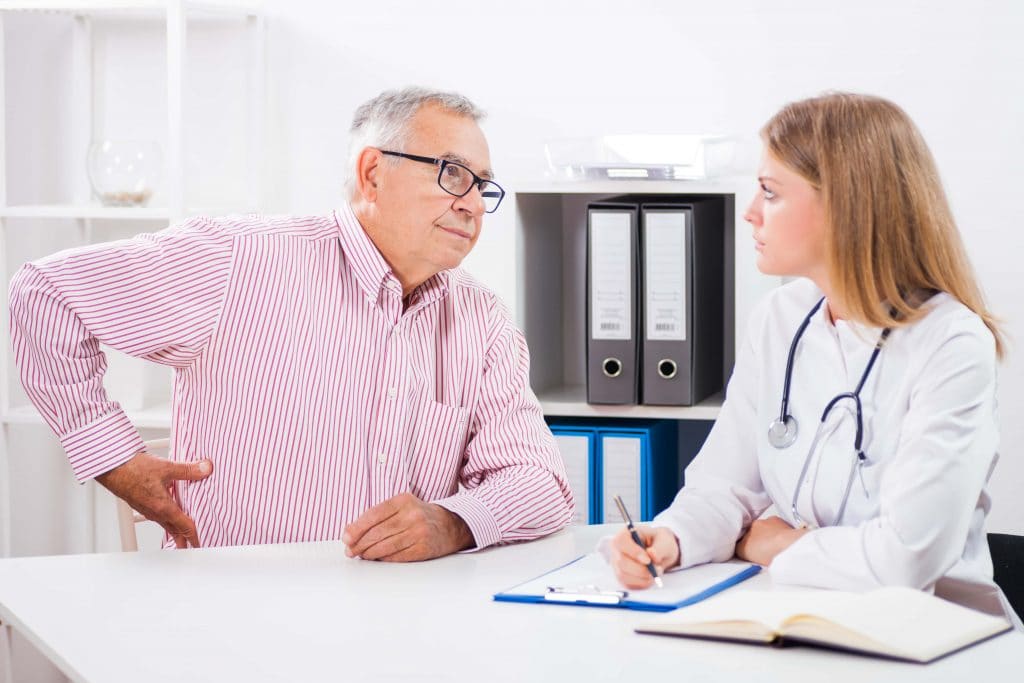 Pain injections - We provide epidural and facet joint injections that deliver powerful combinations of painkillers and anti-inflammatory drugs to the spine. These injections can eliminate or greatly reduce pain for months at a time.
Radiofrequency rhizotomy - Radiofrequency rhizotomy enhances the effectiveness of pain injections by using RF frequencies to numb the nerves that carry pain signals.
Minimally-invasive surgery - In many cases, we can perform minimally-invasive spinal surgery through the use of endoscopic techniques and equipment. These procedures allow us to correct painful internal damage without making large incisions.
Traditional surgery - Sometimes traditional surgery is the most effective means of treating a serious source of pain, such as a complex fracture or severe spinal degeneration. Examples include internal bone fixation, spinal fusion, and other joint surgeries.
Do your pain management doctors accept insurance such as Medicaid?
Currently we accept PPO health insurance plans. Call ahead to confirm that we accept your type of coverage.
Do I need a referral to schedule an appointment at your pain clinic?
No, you don't need a referral to visit our walk-in pain clinic in Torrance. Please just give us a call so we can get you with our pain management doctor as soon as possible. 
Searching for the Right Pain Management Techniques?
Let Rolling Hills Medical address your acute or chronic pain management needs. Call our Torrance clinic at 424-250-8699!