Every day back pain can be debilitating, impacting your every movement. To alleviate back pain caused by injury or disease sometimes spine surgery is recommended. While any surgery can be frightening, the thought of spine surgery carries a little more weight with potential complications. If you are searching for a spine surgeon near me, trust the professional spine surgeon Torrance residents know and trust at Rolling Hills Medical.
How Serious is a Spine Surgery?
If you are already searching for spine surgery near me, chances are you understand that surgery is necessary in order to find relief fast. Searching for spine surgery near me is frightening, with many unknowns. Our patients often ask us, "Just how serious is this surgery?" and our answer is, "pretty serious".
The spine is made of many complicated nerves, bones, and muscles that connect to every part of your body. Finding the best option for spine surgery Torrance residents trust is paramount. That is why as your answer to "spine surgery near me", people regularly turn to the best spine surgeon Torrance offers, at Rolling Hills Medical.
What Factors Create Complications?
When going into a surgery your condition prior to an invasive procedure will certainly have a big impact on whether complications occur. Any underlying healthy conditions impacting your overall health will play a big role in the outcome of your surgery. Common health concerns that can create complications include your overall body mass (BMI), heart conditions, blood or clotting disorders, and whether or not you regularly smoke. It is also important to disclose any known allergies to your doctor prior to surgery.
What Are Common Risks?
Like other surgeries, spine surgery carries several common risks experienced by patients. These risks can be minimal, or quite complicated, depending on the overall health and seriousness of the developed risk. Some common risks include: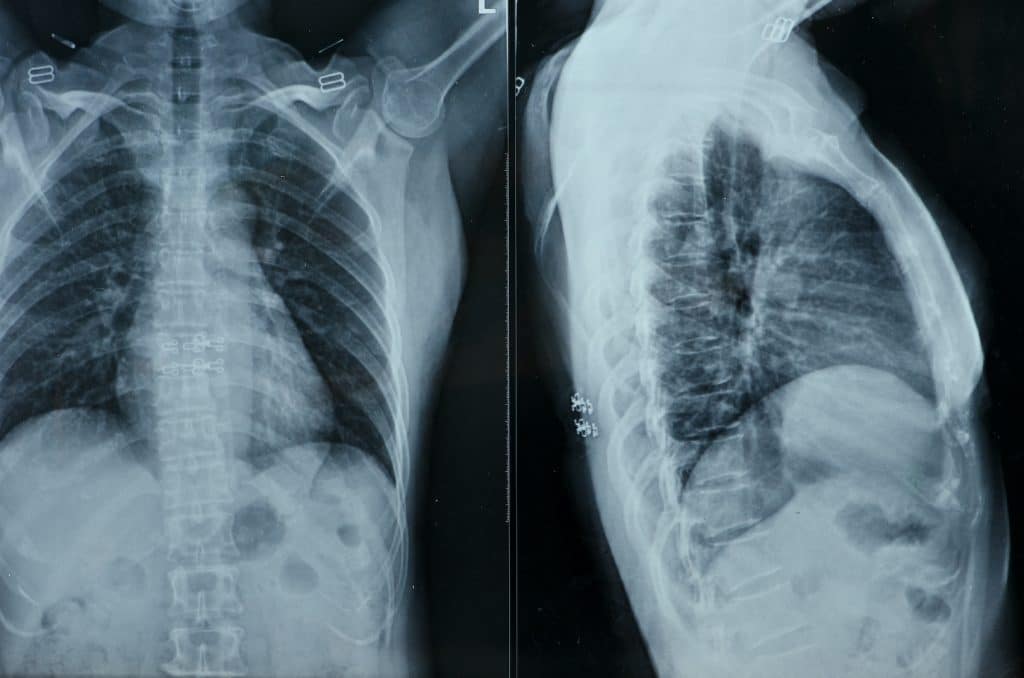 Anesthesia Risks - Many surgeries as serious as spine surgery require anesthesia to help you fall asleep during the procedure. Anesthesia is usually very safe to use, but complications can occur if the patient develops an allergy to the medicine.
Bleeding - Excessive bleeding during and following the surgery can pose a health concern. This is common with people who have heart conditions, or regularly require the use of blood thinners. If you have an existing heart condition, be sure to talk to your doctor prior to the surgery.
Blood Clots - Blood clots can develop from inactivity or as a result of an underlying medical condition. If left untreated, blood clots have the potential to travel through the body, creating a very dangerous situation.
infection - Spine surgery requires an open wound that has the potential to become infected. Often to combat this, a doctor will prescribe cautionary antibiotics to help fend off any possible infections following surgery.
Dural Tear - The Dural Matter is a thin piece of material that covers and protects the spinal cord. Sometimes, this can become inadvertently nicked by a surgeon scalpel. If left untreated this can result in ongoing nerve damage and infection.
Find a Trusted Spine Surgeon Near Me
To learn more about potential risks and factors that can create complications, please reach out to one of our team members today. For a spine surgeon near me, we proudly offer the best spine surgery Torrance, Los Angeles, and Orange County residents trust. People know our practice, and want the best when it comes to complicated back procedures.
Luckily, surgical complications are rare and many people make a full and fast recovery.  If you are in need of a location for spine surgery Torrance-based Rolling Hills medical is happy to help.  With professional, caring, and experienced doctors, Rolling Hills Medical is proud to have the best spine surgeon Torrance offers, specializing in spine surgery and other nonsurgical methods to relieve back pain.  To have a free evaluation, or learn more about our surgical procedures, feel free to call our office at 424-250-8699.