Foot & Ankle Treatment at Rolling Hills Medical in Torrance
Achilles Tendon Tear

Achilles Tendonitis

Ankle Dislocation

Bone Spurs

Flat Foot (Fallen Arches)

Foot & Ankle Arthritis (Osteoarthritis)

Foot and Ankle Dance Injury

Foot and Ankle Disorders (Injury, Pain, Sprain, Strain)

Foot and Ankle Fracture

Foot and Ankle Tendon Tear

Foot & Ankle Tendonitis
Foot and Ankle Trauma

Instability

Jones Fracture

Hallux Rigidus

Heel Spurs

High Arches

Morton's Neuroma

Neuromas

Plantar Fasciitis

Nerve Injury

Talipes Equinovarus (Club Foot)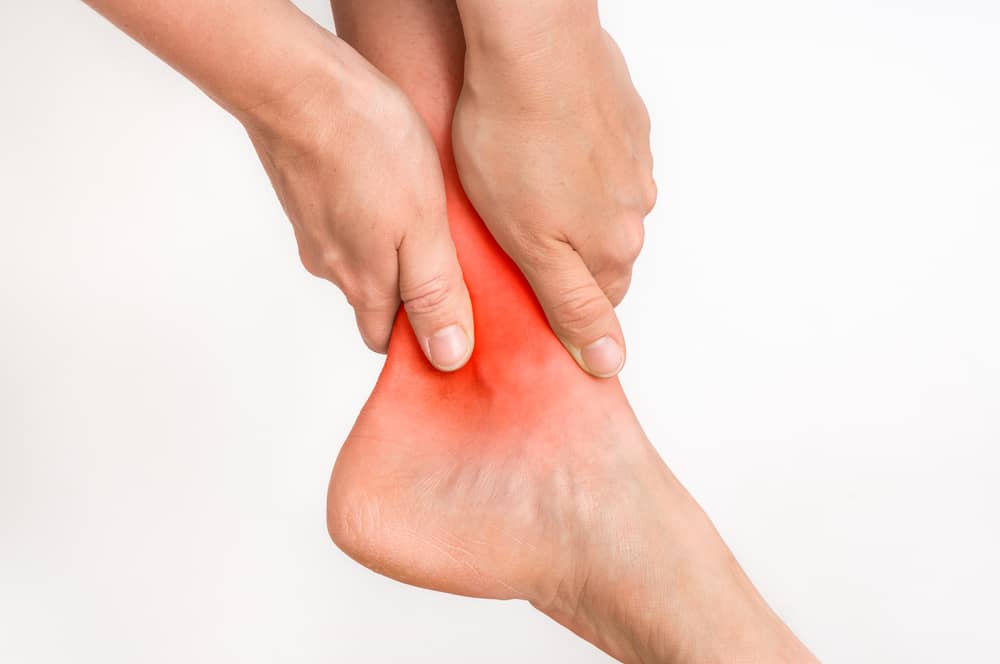 Healthy feet and ankles are incredibly important - pain and even minor discomfort can affect everyday movement. Pain is often caused by injury, wear and tear, disease, or defects. The feet and ankles bear all of the body's weight, meaning even minor missteps can result in injury and severe pain. Our foot and ankle specialists at Rolling Hills Medical offer non-invasive and surgical treatment options for severe foot and ankle pain.
Common Foot Problems
Overuse, injury, and various foot conditions can result in pain, numbness, or tingling in the feet. External factors like ill-fitting shoes or uneven gait can cause chronic foot pain and result in injury. Our orthopedic foot specialists work with patients for expert evaluation and treatment. We have helped patients find relief from a variety of painful foot conditions including:
Bunions
Flat Foot (Fallen Arches)
Foot Disorders (Injury, Pain, Sprain, Strain)
Plantar Fasciitis
Clubfoot
Foot Arthritis (Osteoarthritis)
Foot Fractures
Foot Tendonitis
Foot Trauma
Hammertoe/ Claw Toe
Turf Toe
Common Ankle Problems
Our orthopedic ankle specialists offer comprehensive diagnostic and treatment methods. Like many foot problems, ankle problems often stem from overuse and injury. Shoes lacking proper support or walking and running on uneven ground can cause ankle problems and pain. Ankle pain is often the result of common problems like:
Ankle Sprains
Achilles Tendon Tear
Achilles Tendonitis
Ankle Dislocation
Ankle Disorders (Injury, Pain, Sprain, Strain)
Bone Spurs
Ankle Fractures
Ankle Arthritis (Osteoarthritis)
Ankle Tendon Injuries
Ankle Trauma
Tarsal Tunnel Syndrome
Non-Invasive Treatments for Ankle and Foot Pain
Our collaborative team of foot and ankle specialists includes rehabilitation experts, chiropractors, orthopedic surgeons, sports medicine doctors, and physical medicine practitioners who work together to determine each patient's individualized treatment plans. Before considering surgery, we encourage our patients to try non-invasive treatment options for managing pain. Common non-invasive treatment options for foot and ankle problems include:
Non-Invasive Foot Pain Treatments
NSAIDs - Non-steroidal anti-inflammatory drugs and prescription pain medications help reduce swelling and resulting pain.
Physical Therapy - Corrective and strengthening exercises help restore stability and function
Custom Orthotics - Custom-made footwear or braces provide proper support
Non-Invasive Ankle Pain Treatments
Ankle arthritis management - non-operative treatment may include a combination of methods including anti-inflammatory medications, orthotics, steroid injections, and/or physical therapy
Ankle therapy & rehabilitation - rehabilitation and therapy help to reduce swelling, improve mobility, strengthen, an stabilize the ankle joint
Pain management - may involve medication, chiropractic care, steroid injection, and physiotherapy
Common Foot and Ankle Procedures and Surgeries
Our orthopedic surgeons rely on minimally invasive arthroscopic surgeries that reduce the length of hospital stays and improve rehabilitation time. As opposed to open surgery, arthroscopic procedures require smaller incisions and specially designed surgical tools. Arthroscopy involves miniature cameras that allow the surgeon to visualize the area instead of using traditional open surgery.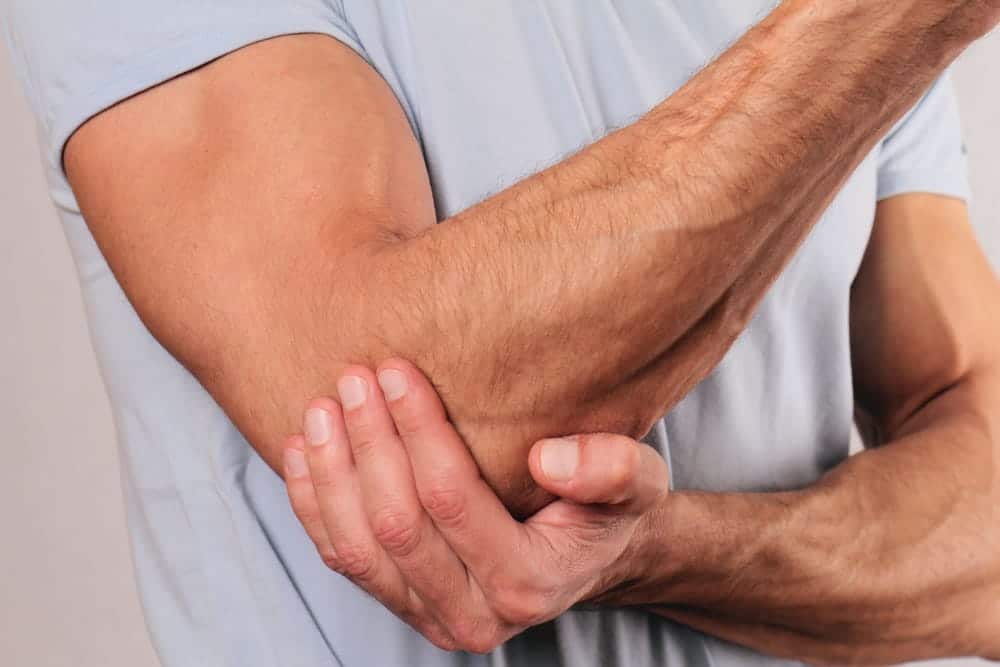 Foot Surgeries
Bunion Surgery - removal of a bunion, the enlargement of the tissue or bone around the joint of the big or little toe
Arthritis Foot Treatment/ Surgery - steroid injections or surgery involving restoration or replacement
Foot Arthrodesis - surgery to fuse pain causing joints using screws and plates
Foot Fracture Treatment - in severe cases, surgical insertion of plates or pins may be required to hold the bones together during healing
Ankle Surgeries
Ankle Arthroscopic Surgery - surgery may help to reduce inflammation, repair cartilage and tendons, remove loose, or help with diagnosis
Ankle Arthrodesis - ankle fusion to improve stability and alignment in the joint
Ankle Ligament Reconstruction - reconstructive surgery is performed to reconnect/ tighten the ankle ligaments or replacement using surrounding tendons
Ankle Tendonitis Treatment - surgical repair to reconnect torn tendons
Ankle Fracture Treatment - ankle fracture surgery for reduction or putting the bones back together using metal plates and screws
Ankle Replacement - removal of the damaged ankle bones and replacement with prosthetics joint parts
Contact our Ankle and Foot Pain Specialists
Our orthopedic specialists offer comprehensive non-invasive and surgical treatment options for pain management. Common foot and ankle problems can result in severe pain and discomfort if not addressed. Contact our ankle and foot specialists in Torrance today for a consultation. Call us at (424) 360-0155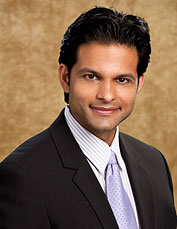 Dr. Neil Ghodadra, MD Orthopedic Surgery
Dr. Neil Ghodadra is our head of Orthopedic Surgery and one of our Foot and Ankle Specialists here at Rolling Hills Medical in Torrance. He has vast experiences working with the NFL and other organizations around Los Angeles and Orange County. His background is compromised of training in cartilage restoration of the joint to preserve osteotomy, as well as treatment of other complex conditions.
New Patients Receive a Free Consultation
Schedule Your Appointment Today!