At Rolling Hills Medical, we are here to provide everyone with access to a Torrance elbow surgeon. We know that many people have questions about Torrance elbow surgery and we are here to answer them. This starts with understanding some of the most common causes of elbow pain. If you are thinking about having elbow surgery near me, take a look at some of the helpful information that we have put together below.
An Introduction to Elbow Pain
Elbow pain comes in many shapes and forms. Those who suffer from elbow pain often have trouble driving a car, reading a book, sending texting messages, and playing sports.
Elbow pain is often defined by where it is located. For example, those who suffer from tennis elbow have inflammation on the outside of the elbow. This is called lateral epicondylitis. In addition to suffering from this type of pain while playing tennis, piano playing can also lead to tennis elbow. In contrast, golfers can develop something called medial epicondylitis, often called golfer's elbow.
Finally, those who play baseball can also develop something called a UCL sprain. This happens from pitching, specifically trying to throw breaking pitches. Of course, other people can get elbow pain from desk jobs.
At Rolling Hills Medical, we know that if you are looking for an elbow surgeon near me, you have questions about surgery. Please know that we only recommend surgery as a last resort. We try conservative treatments first. If it is time to try surgical procedures, there are a few that we would like you to know.
The Two Types of Surgeries
At Rolling Hills Medical, our Torrance elbow surgeon can use two different types of surgical procedures. The first is called elbow arthroscopy. This is a minimally invasive procedure that is designed to remove scar tissue that could be present around the elbow, leading to pain. Scar tissue is the body's response to tissue damage; however, it does not function as well as native tissue. Therefore, it could lead to pain.
Another type of surgery we might use is called open surgery. This is what people think about when they consider stereotypical elbow surgery. The surgeon will open up the elbow, assess the damage, and repair any torn ligaments or muscle tissue as required. Please know that we only recommend this type of Torrance elbow surgery as a last resort. We never try to push someone to have surgery unless they need it.
The Top Three Common Elbow Surgeries
At Rolling Hills Medical, there are a few common types of elbow surgeries that we perform. Those who are looking for elbow surgery near me should note a few common procedures we carry out. These include: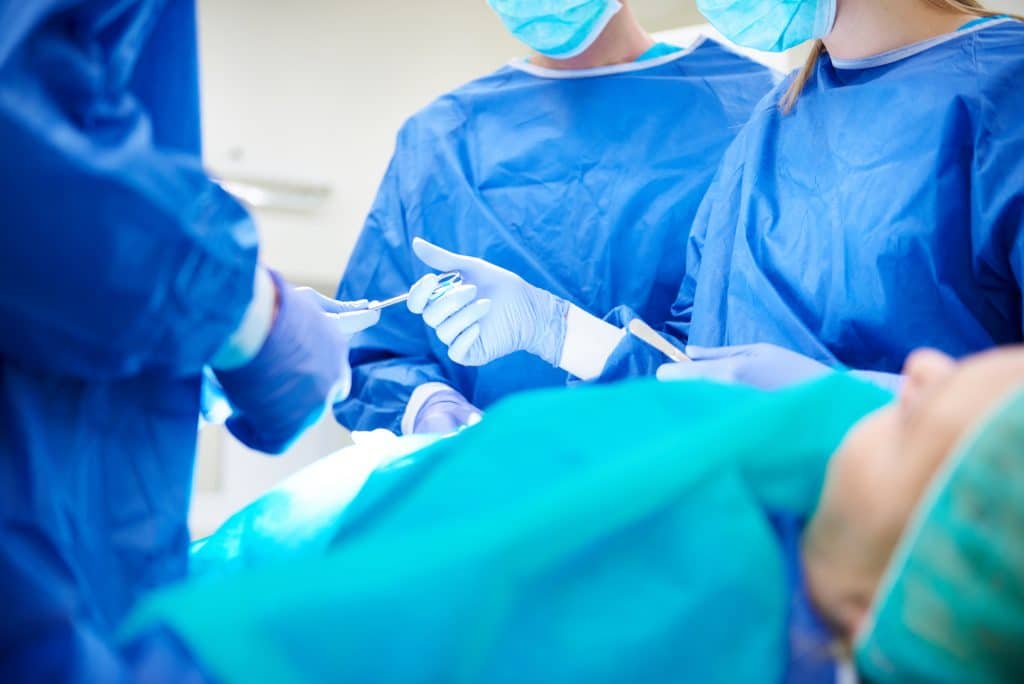 Tennis Elbow Surgery: This procedure is used to repair lateral epicondylitis. We will open up the lateral side of the elbow (the outside) and look at the various signs of inflammation. Then, we will remove any inflamed tissue that might be present. This includes scar tissue. If there is ligament damage, we will address this as well.
Cubital Tunnel Syndrome: Those who are feeling shooting pain throughout the elbow might have something known as cubital tunnel syndrome. This develops due to compression in the elbow that pinches the nerves. We can open up the tunnel and relieve this compression.
Biceps Tendon Repair: There are multiple heads of the biceps tendon. If one or more are torn, we can fix them using this procedure.
Call a Torrance Elbow Doctor Today
At Rolling Hills Medical, we are here to help you with all of your elbow pain issues. Call us today at (424) 267-2491 to schedule an appointment with an elbow pain doctor near me. We offer free new patient consultations!