When knee pain develops, you might find it difficult to move freely and without pain. Your mobility issues can throw many challenges your way as you try to go about your day like normal.
To overcome this issue, you can go to a knee surgeon to discuss the many non-invasive and surgical treatment options available to you. One of the options they may offer is Torrance arthroscopic knee surgery, which is a minimally-invasive procedure designed to resolve pain and restore mobility. Before you go to your appointment, here's what you need to know about this procedure.
What is Arthroscopy Surgery Torrance?
Arthroscopy surgery Torrance is a minimally-invasive surgical procedure used to repair the tissues within the joint. The surgery is performed with a tiny arthroscope, which is about the width of a pencil. Since it is so small, this scope only requires an incision the size of a buttonhole to access the joint tissues.
Despite its small size, arthroscopes have a camera and light on the end, which allows the surgeon to view your joint through a screen overhead. They can examine all the structures inside to determine the best course of action in relieving your knee pain and mobility challenges. Using the camera to guide their equipment, they can then perform the necessary repairs through tiny incisions, potentially preventing the need for full open surgery.
Reasons for Torrance Arthroscopic Surgery Knee
Knee pain specialists typically exhaust all non-invasive treatment options before moving onto arthroscopic knee surgery. They may try many difficult pain management techniques, including physiotherapy, that help promote healing while minimizing discomfort. If the inner joint structures are partially or completely torn, or otherwise too badly damaged, however, then they may need to move onto arthroscopic knee surgery in Torrance to resolve the problem.
Using the arthroscope, knee surgeons can treat a number of painful conditions, including:
Torn anterior or posterior cruciate ligaments
Torn meniscus
Baker's cyst removal
Knee bone fractures
Synovium swelling
Torn anterior or posterior cruciate ligaments
Your knee specialist will assess the damage using an exam and imaging procedures before the arthroscopic surgery. During the surgery, they will confirm their findings before moving forward with the repairs.
What to Expect During Arthroscopic Knee Surgery
You will attend a series of appointments in preparation for arthroscopic knee surgery. During these visits, your specialist will instruct you on how to prepare for the procedure and share what to expect. You will need to follow their instructions, which may include: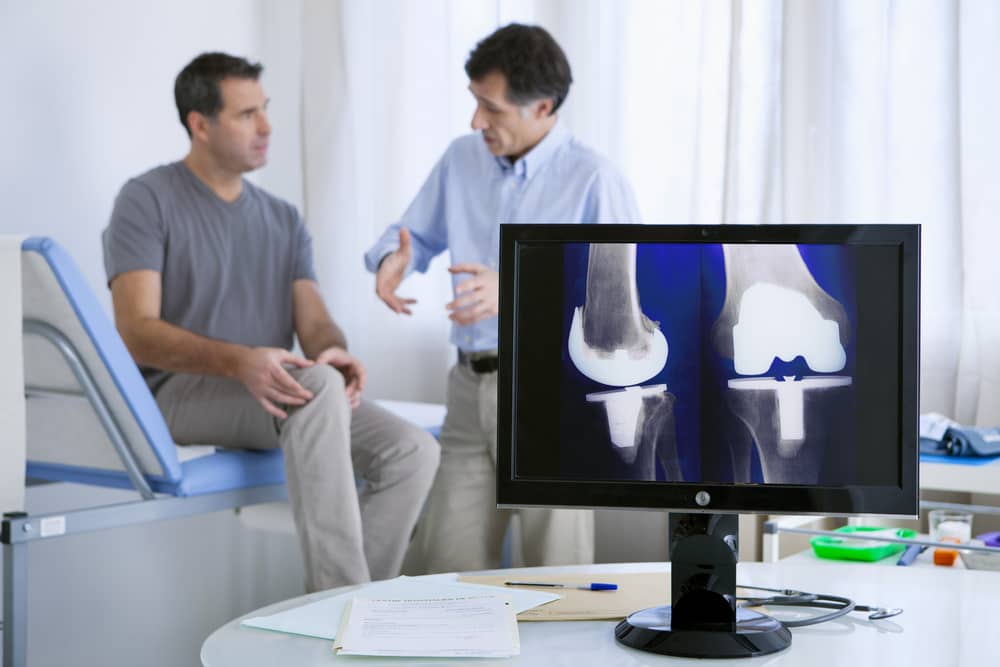 Stopping certain medications for several days or weeks prior
Refraining from eating or drinking for up to 12 hours before the surgery
Filling prescription medications for use after the procedure
Upon arriving at the hospital, your care team will provide a gown to change into and let the anesthesiologist know you have arrived.
In the operating room, you will likely receive a general anesthetic that allows you to rest comfortably through the procedure and for a little while afterward. Once the anesthetic starts working, your Torrance knee surgeon will make a small incision and guide the arthroscope into your knee joint to view the inner structures. In the event of swelling, they may expand the tissues using sterile fluid for a better view.
Once they have confirmed their diagnosis, they will start to complete the necessary repairs through the tiny incisions. They will then close the incision with stitches and wheel you back to the recovery room to wake up. After you awaken, your nurses will assess your vitals and determine if you are fit to head home.
Arthroscopic Knee Surgery Costs
The average cost of arthroscopic knee surgery in the United States is just over $18,000, though prices vary due to your specific factors. The condition in need of treatment, the severity of the damage, and other factors greatly influence the overall cost of the procedure. If you need to remain in the hospital after the procedure, rather than go home afterward as is the norm, your costs will likely also increase. Your insurance may cover all or part of the procedure, depending on your coverage levels.
Get in Contact With Our Arthroscopic Doctors
If you are experiencing knee pain, do not delay. Contact your Torrance knee surgeon at Rolling Hills Medical today at 424-250-8699 to find the cause and discuss all your treatment options. You can also get in contact with the team if you are in need of care for rotator cuff tears, SLAP injuries, labrum repair, meniscus repair, ligament repair, and more.